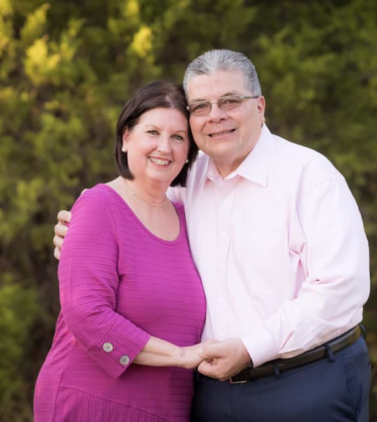 Pastor Dan Aleman
Lead Pastor | Men's Ministry
Creek Crossing Harvest Church(CCHC) is a growing fellowship of believers which meets in the "Old Town Square" of Mesquite, Texas. As a congregation, CCHC was initially started on Sunday Morning in January of 1997 by Daniel and Debbie Aleman, its present pastor. In the fall of '96 both Dan & Debbie were sent out by their "home church", Southwest Harvest Church in Duncanville, Texas to begin the new work. After several interest meetings in local elementary schools, and with a few families, the work was birthed in a storefront location near its present property.

Marykay Aguilar
Marykay has been a member of CCHC since 2015. She joined after visiting with her soon to be husband who had been a long time member. She took over the nursery ministry in 2017 – where in the first year there were over 10 babies new born! Her passion is teaching little ones know Jesus. In 2019 she stepped into the role as Church Administrator. In her free time – she loves to cook, teach essential oil classes, and hang out with her husband and two sons.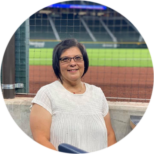 Cynthia Pavon
Children's Director
Cynthia has been apart of CCHC for almost 20 years! She is our Children's Director and has a passion for leading Children to Christ. She also plans our Eggstravaganza and Harvest Fest each year and her hard work does not go unnoticed. She also helps lead worship on Sunday Mornings. In her free time she loves to hang out with her husband and son.

Isai Aguilar
Isai joined CCHC as a youth member in High School. He was a youth leader for a few years and has helped in the Children's Ministry. He has since taken over as Media Director where he has helped transform our services from only in-person to online as well. He loves to do intensive research on every project – and find out how every detail works. When he's not running our media on Sunday's – he loves to try new foods and spend time with his wife and two sons.
BOB & ROSEMARY CANNON
Deacon Servants
CANDE & ELENA RODRIGUEZ
Deacon Servants
WALTER & KRISTEN DELGADO
Deacon Servants